Zoop's 2022 Year in Review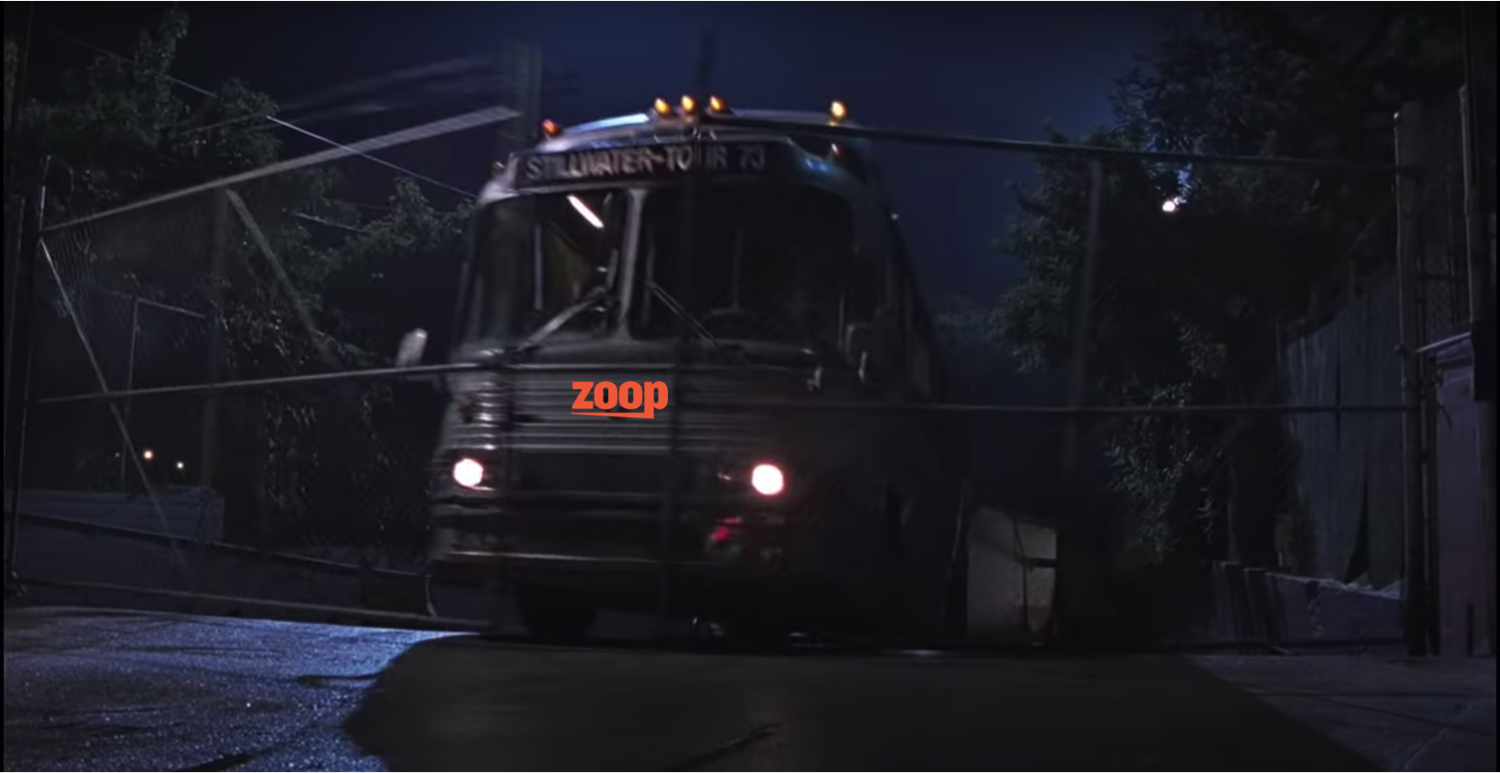 Hey everyone! We've come a long way and would like to share with you a look back at some highlights that have helped us grow and that we hold close to our heart.
While we initially launched in mid 2021 as a 'curated' full-service platform, a certain other crowdfunding platform's decision in late 2021 to move their business to the blockchain (LINK) caused an influx of inquiries, so we expedited some processes and opened up the gates to  many comic creators who were looking for a new home for their projects.
And so we kicked off 2022 with successful projects by creators that were both sought out AND fell in our lap -- talented folks like Juan Ponce, Brittany Matter, Ahmed Raafat, Tim Seeley (who funded a definitive edition of Lovebunny & Mr. Hell), J. Gonzo (who continued his La Mano del Destino saga), Eisner Award-winner David F. Walker, Inkpot Award-winner Shaenon K. Garrity, NYT bestselling cartoonist Ethan Kocak, Jay Eaton/Hye Mardikian and The Rocketeer estate - with whom we funded, manufactured and fulfilled our first puzzle campaign!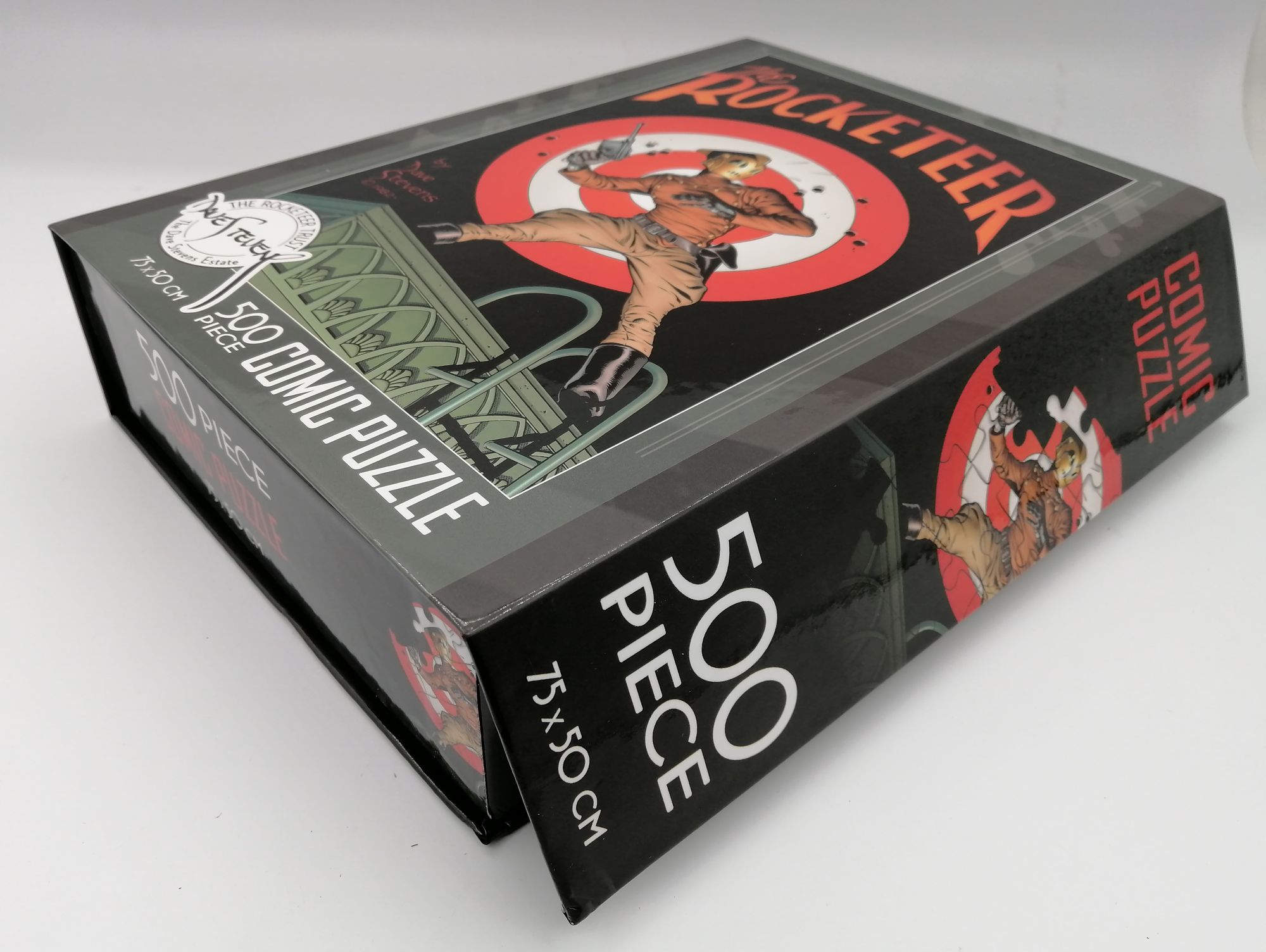 Then we unleashed the force of nature that was Ax-Wielder Jon. To say that Nick Pitarra was ready to go is an understatement. He had been generating a palpable buzz online for months leading up to the launch, and then, like it was shot out of a cannon, everything we unveiled was gobbled up – original art, sketches, trading cards, prints..... even M.U.S.C.L.E. figures! Nick and his editor Chris Stevens really set the bar high for future campaigns, and we were all pretty proud of the team effort on that one (note: the book is coming out of production shortly and will head to the printers in early '23).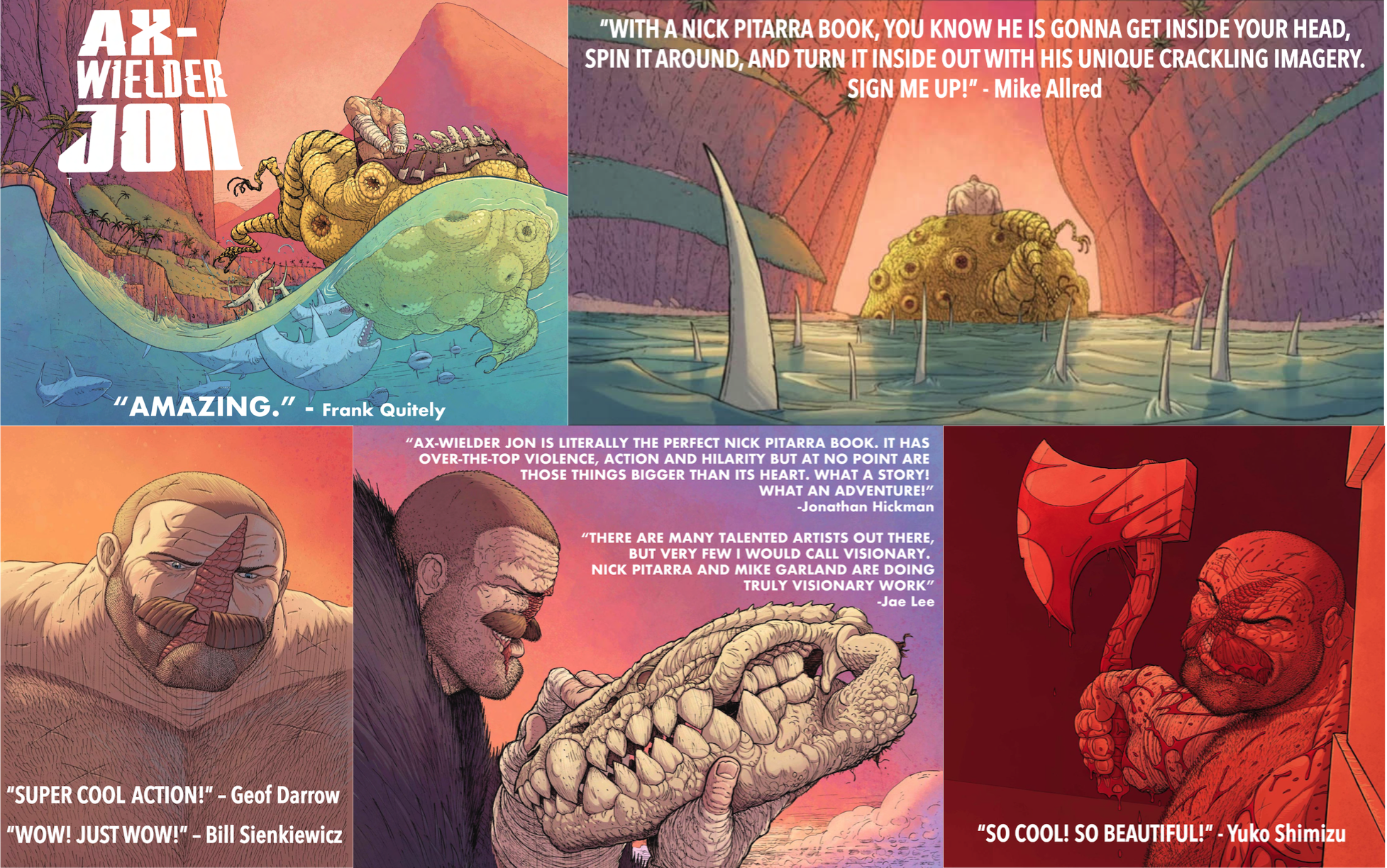 Another thing we're very proud of is hosting projects that have charitable elements to them. Last year's huge Winter Men Artist's Edition campaign resulted in all proceeds going to the late artist John Paul Leon's wife and daughter, and this year we had a campaign for a #ProtectTransKids Charity Pin and another where 10% of the funds went to Kathy's Legacy Foundation. Then, after Russia invaded the Ukraine and Eisner Award-winning editor Scott Dunbier felt compelled to assemble an all-star lineup of comic book royalty to create a benefit anthology to aid Ukrainian refugees through Operation USA, we jumped on the opportunity to help by donating our services and hosting the campaign for Comics for Ukraine.

With superstar artist Alex Ross providing the iconic cover image, we were able to raise a ton of funds quickly and presented the first check of proceeds for $100,000 to an Operation USA representative at a San Diego Comic-Con panel so it could go straight to the frontlines. Plus Scott got interviewed by Fox 5 news on the convention floor!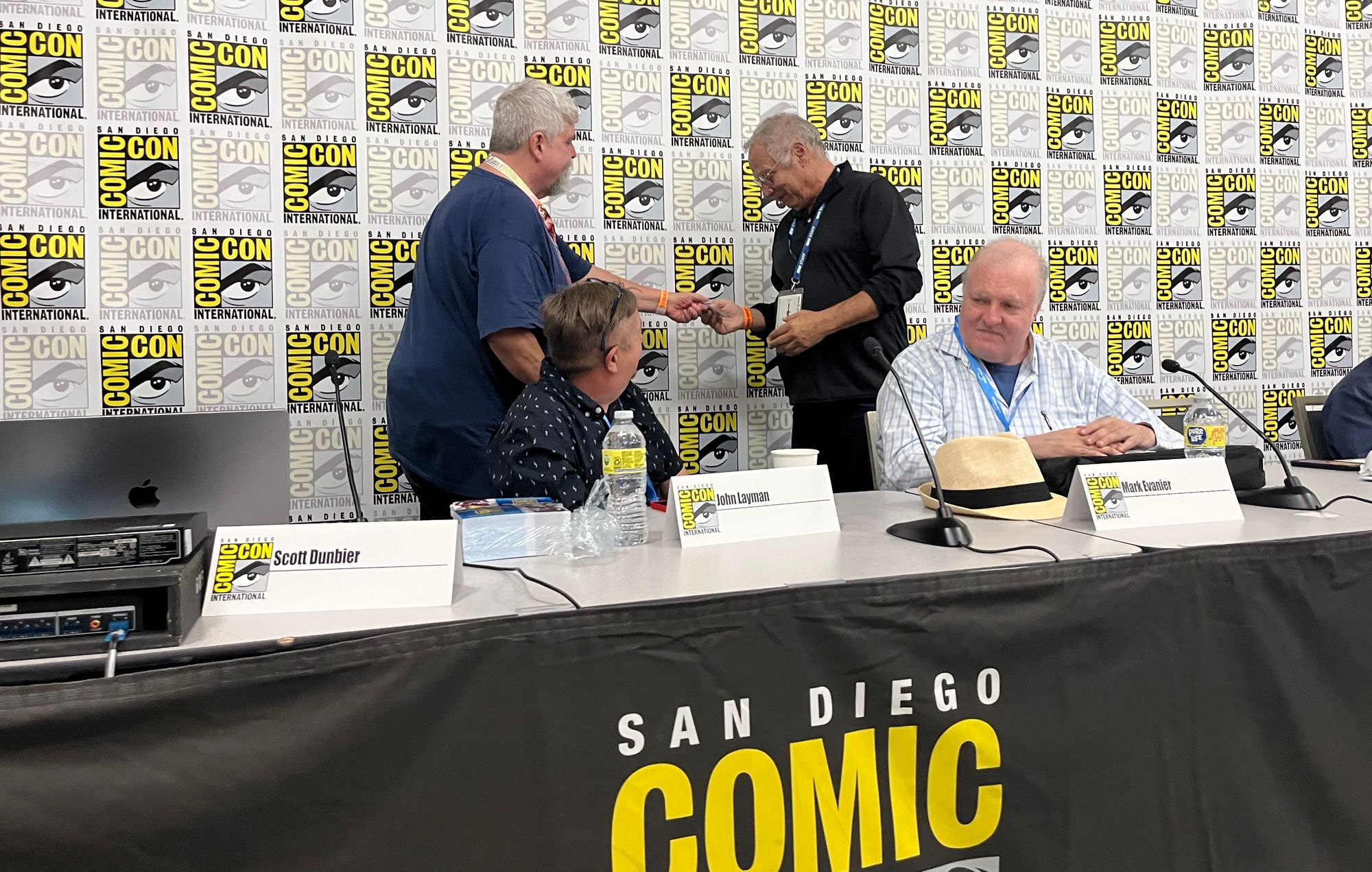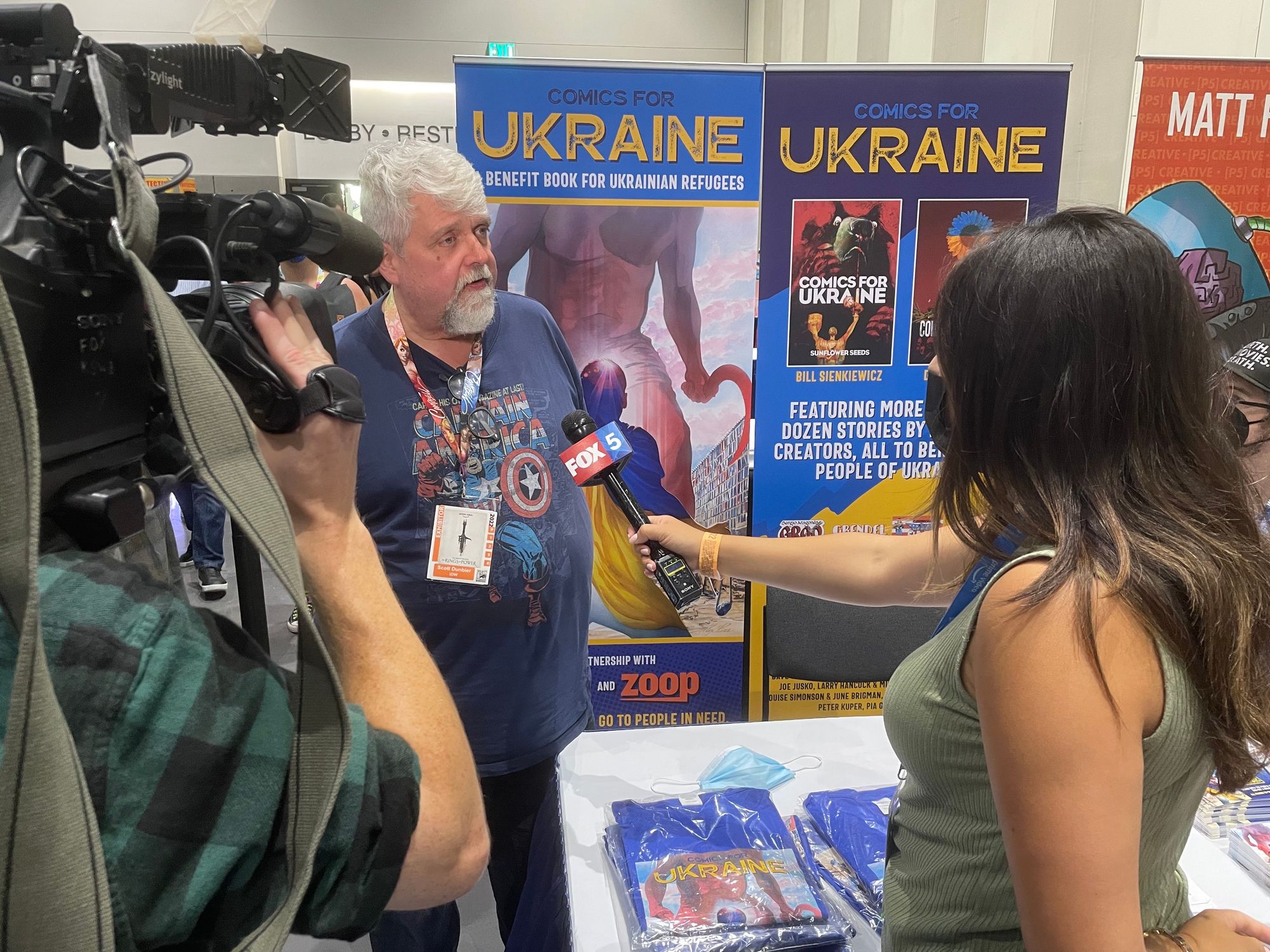 The second half of the year also brought some major thrills, with the likes of Glenn Bray's 800-page LIBRARY book, a stunning Dan Panosian art book, Bryan Talbot's illustrated biographical novel, Dracula The Return, Milestone, Tripwire's 30th Anniversary book, the Negative Space Comics Anthology, Matt Lesniewski's incredible Faceless and the Family, Saucer Country's long-anticipated finale from Hugo-award winner Paul Cornell & Ryan Kelly, a Whistling Skull definitive edition from B. Clay Moore and Eisner Award-winner Tony Harris, 2022 Ringo Award New Talent winner Vincent Kings' Time Dog, and rising star Anas Abdulhak all getting funded.
On the post-campaign side, we handled printing and fulfillment for lots of campaigns from this year and last year, but one in particular touched our hearts especially. Some supporters took to social media to express how emotional it was to receive a beautifully crafted Artist's Edition of the late John Paul Leon's finest work, The Winter Men. But none were sweeter than seeing his brother, daughter and wife receive their early copy :)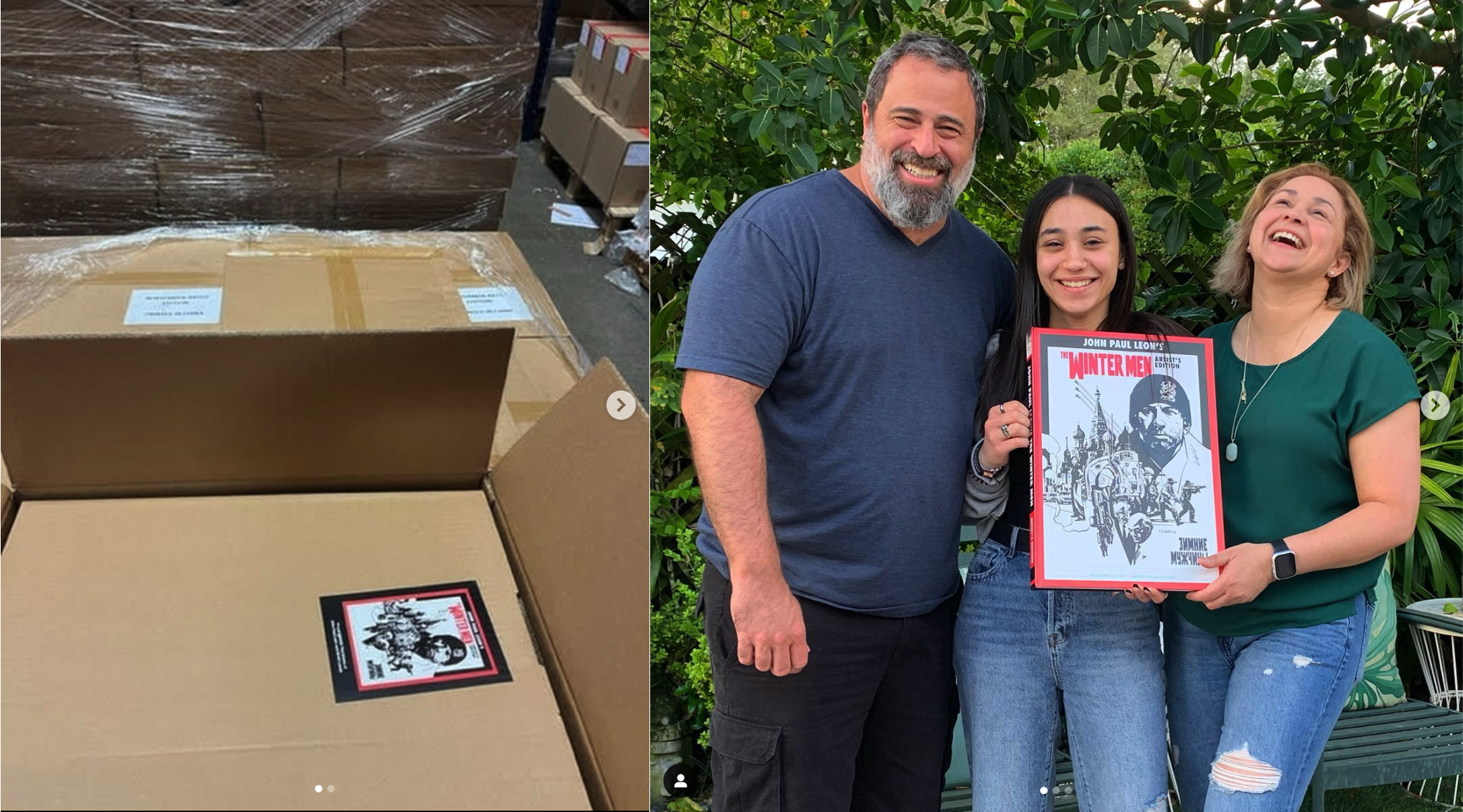 We also worked out an arrangement to handle all printing and fulfillment for Jonathan Hickman's 3 Worlds 3 Moons project on Substack. Due to his huge subscriber base with various membership levels, this was the largest and most intricate printing and fulfillment job we had undertaken to date. It was great to jump into the deep end and prove to them and ourselves that we could handle the workload.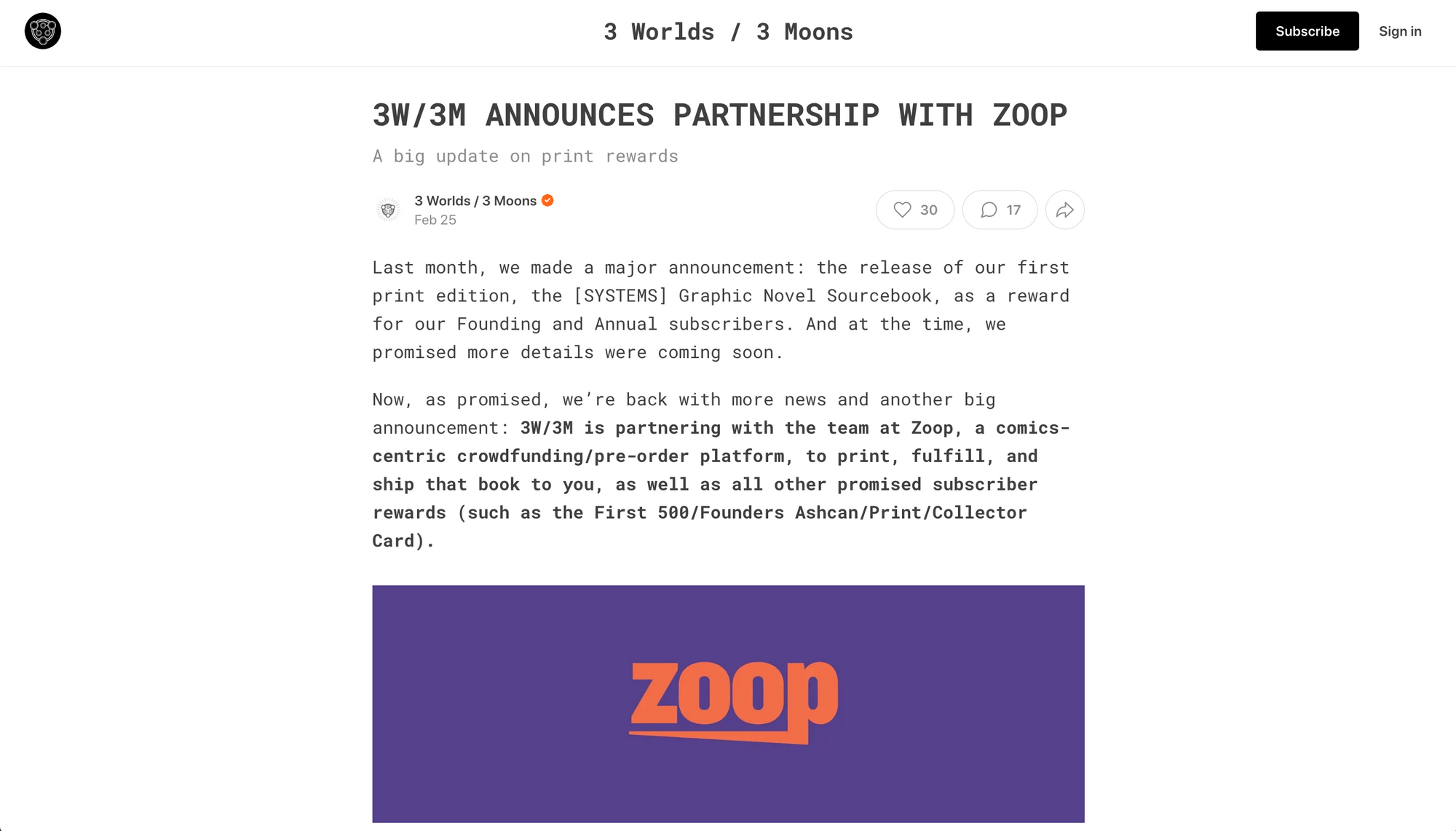 One of the great pleasures of running our site is getting to meet the many talented and genuinely good people we've been lucky to work with. Once it seemed a bit safer to start heading back out to conventions, we were eager to shake lots of hands (or, rather, fist bump) and run some crowdfunding panels (we did them at WonderCon, San Diego Comic-Con, Emerald City Comic Con and New York Comic Con), and we even had our own table at San Diego Comic-Con!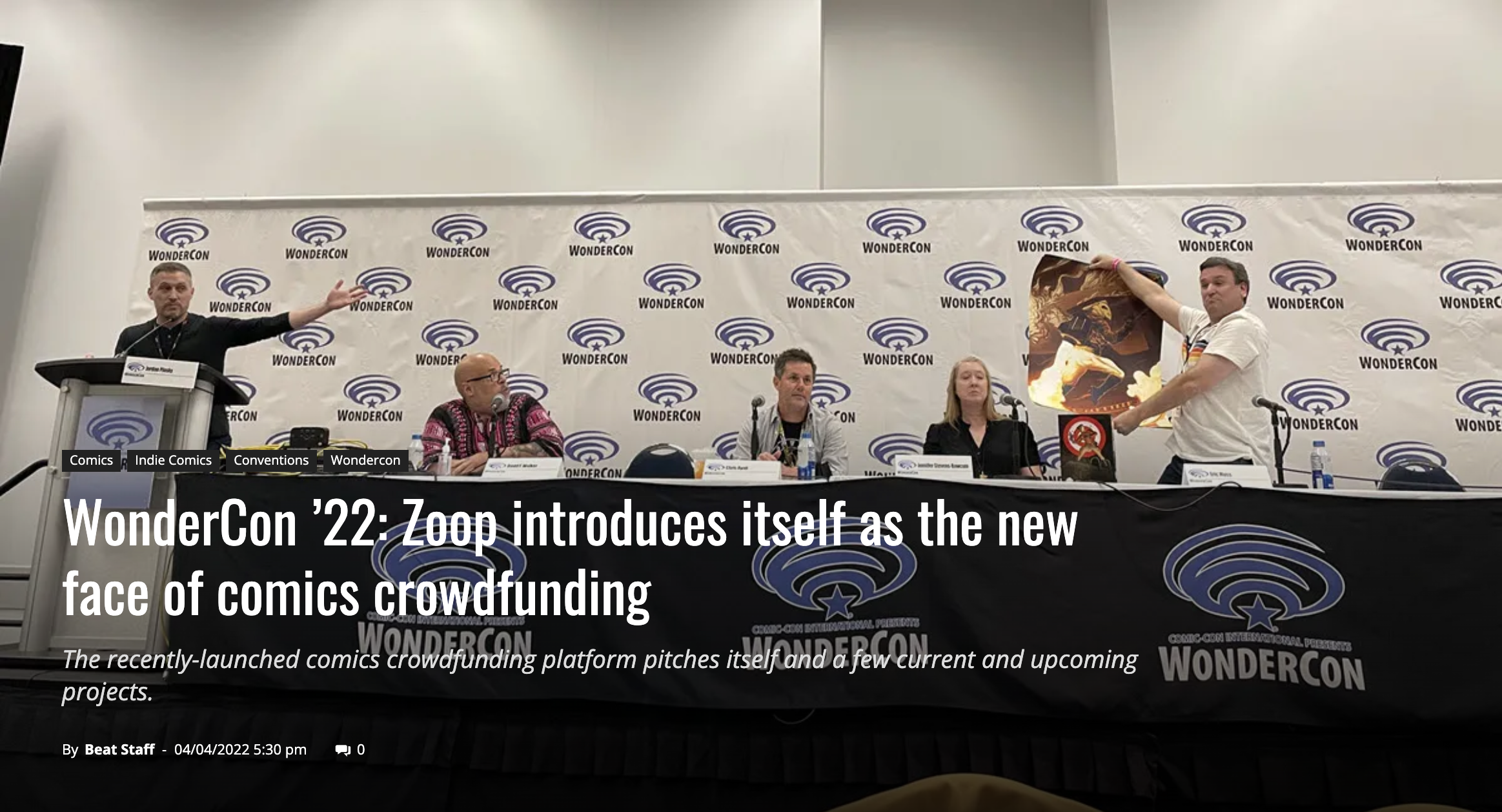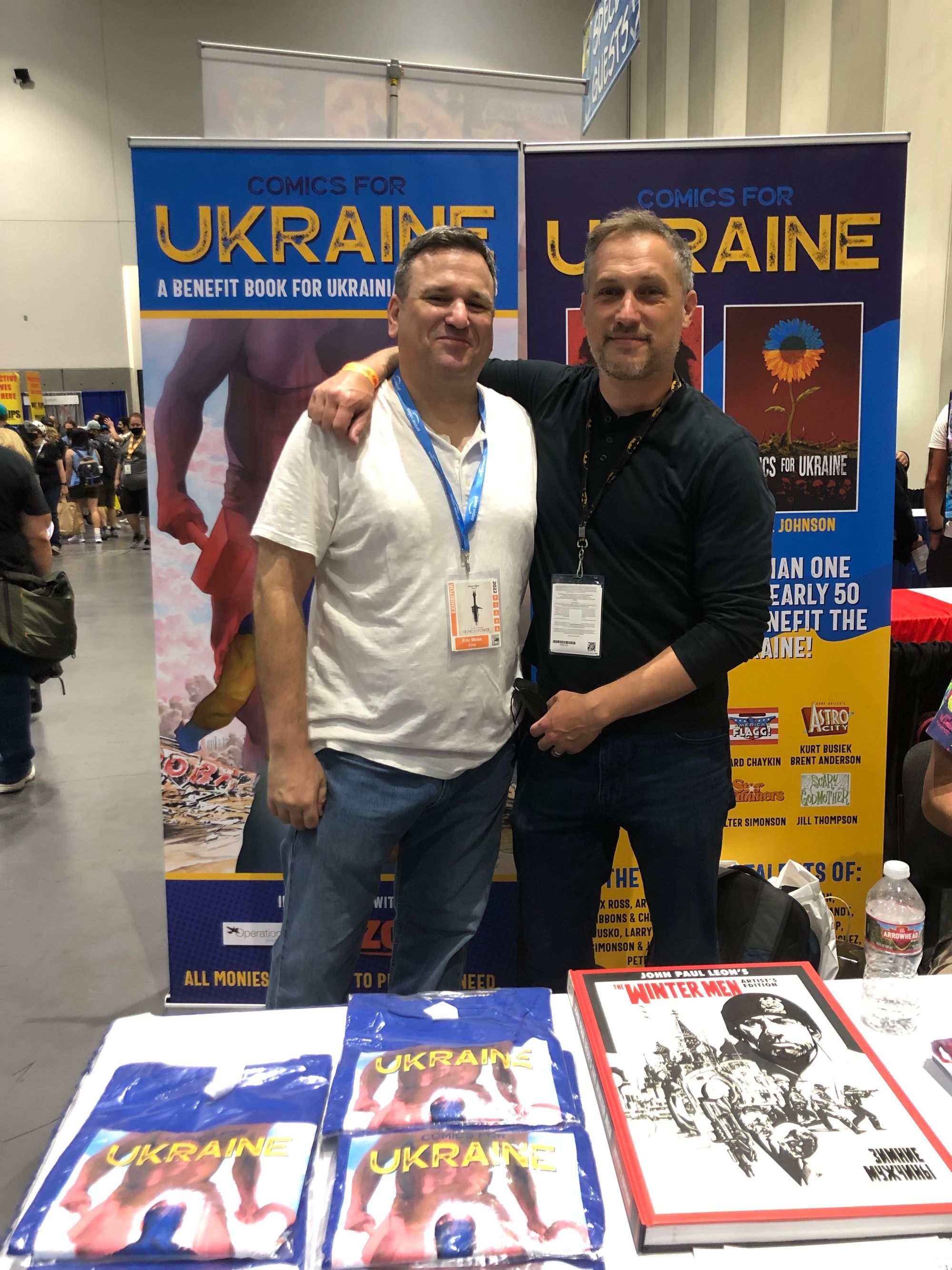 It looks like the hard work is starting to pay off with some recognition, as Comics For Ukraine was voted Best Crowdfunding Campaign of 2022 in the Tripwire Awards! And we came in at #18 in their Top 100 Power List over some real heavyweights (whaaat?!?)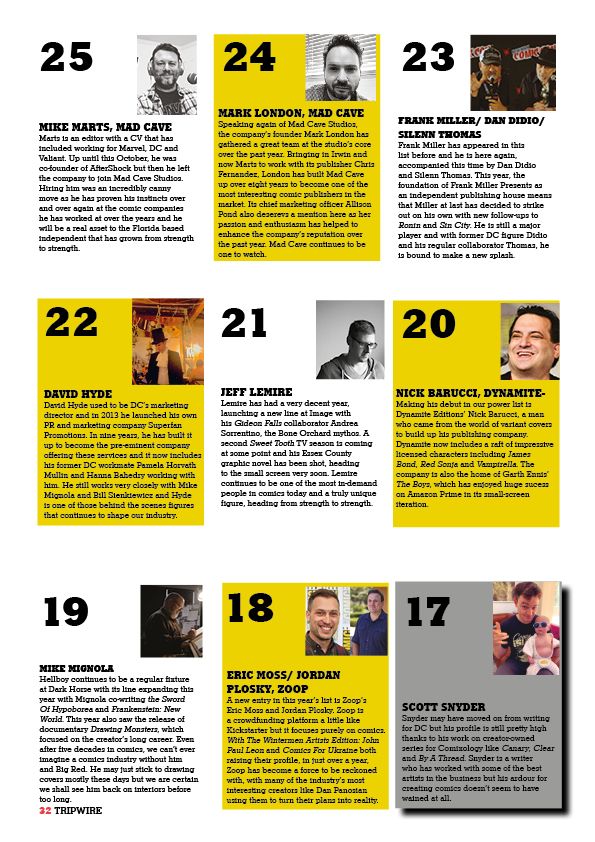 With lots of comics folks posting their Best of '22 lists now, it's great to see some of our fulfilled books being listed, and that we're helping indie creators achieve their dreams (we currently have an 87% success rate of campaigns getting funded – we'll save a detailed breakdown of this for a future post). Perhaps some Eisner nominations could be around the corner for a few??
We've got some great things cookin' for 2023, and we look forward to meeting and working with more creators and providing all of you wonderful supporters with more awesome projects and the best quality service!
From Jordan, Eric, Brett, Marvin, and all of our extended family, thanks for making 2022 a memorable one, and we wish everyone a happy and healthy new year!
Please email any inquiries to hello@wearezoop.com