Zoop's reach vs. Kickstarter's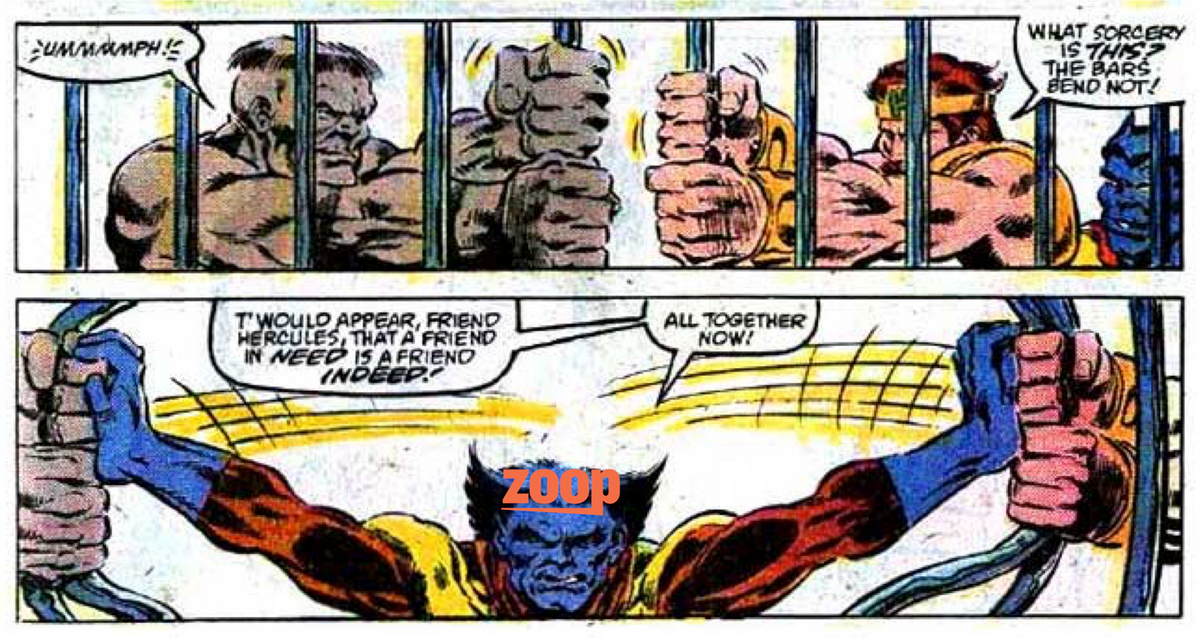 Being a newer company, there's a question we get a lot from creators about our reach vs. the more established Kickstarter. When we initially launched this was, rightfully so, a concern. But now, after a year and a half of busting our butts increasing visibility, building trust, growing our profile and beefing up our mailing lists, we can now ease everyone's concerns. We believe that with our targeted approach we now have the same, if not greater reach as Kickstarter in the comics space and actually have some impressive recent case studies to prove it:
https://zoop.gg/c/almostrealvol5
Almost Real vol. 5 on Zoop was, by far, the most funded campaign in the series:
Vol. 5 (on Zoop): 848 supporters pledged $44,584
Vol. 4 (on Kickstarter): 608 supporters pledged $25,643
Vol. 3 (on Kickstarter): 616 supporters pledged $21,843
Vol. 2 (on Kickstarter): 596 supporters pledged $17,822
Vol. 1 (on Kickstarter): 886 supporters pledged $27,771
https://zoop.gg/c/skinhorse
Shaenon from Skin Horse used Zoop for Vol. 11 & 12 and it was her second most funded campaign in the entire series, beating out 6 of her other campaigns on Kickstarter. Ours barely missed the top spot by less than $500! She also raised $1400 more than the most recent installment.
Vol. 11 & 12 (on Zoop): 316 supporters pledged $28,974
Vol. 9 & 10 (on Kickstarter): 397 supporters pledged $27,581
Vol. 7 & 8 (on Kickstarter): 427 supporters pledged $29,408
Vol. 6 (on Kickstarter): 374 supporters pledged $23,125
Vol. 5 (on Kickstarter): 397 supporters pledged $22,989
Vol. 4 (on Kickstarter): 407 supporters pledged $23,123
Vol. 3 (on Kickstarter): 279 supporters pledged $16,025
Vol. 2 (on Kickstarter): 139 supporters pledged $6,000
https://zoop.gg/c/tripwire30
Tripwire Magazine had their highest funded campaign ever with us for their recent anniversary book.
Tripwire 30 (on Zoop): 94 supporters pledged $10,210
Tripwire Winter 2021 Special (on Kickstarter): 84 supporters pledged $3,050
Tripwire Autumn 2020 (on Kickstarter): 74 supporters pledged $3,275
Tripwire 21st Anniversary (on Kickstarter): 155 supporters pledged $9,113
These campaigns all show that if the creator 'niches down' with us and lets their fans know how excited they are to get on this new super-easy-to-use platform, they WILL come. Plus the average spend per head tends to be higher on Zoop, as our à la carte checkout system allows supporters to grab any combination and multiples of items, as opposed to the more rigid pre-selected 'tiers' that Kickstarter and other platforms go with. In the cases of Almost Real, Skin Horse and Tripwire, the creators took full advantage of this new layout and had great mailing lists that really augmented the signups they generated through our site in addition to our subscriber base. Plus they utilized our expertise and customer support, had laser-focused marketing that targeted their core audience, and enjoyed great visibility on our platform (there's no need to beat an algorithm in order to get promoted - we amplify all of our campaigns).  The result was a team effort that yielded some awesome results.
And what about failed Kickstarter campaigns that came over to Zoop? Can they find success in this new ecosystem? Some recent campaigns that re-strategized and re-launched with us provided a resounding answer. Everyone rolled up their sleeves and hustled, and all of the following projects surpassed their funding goals after coming up short on Kickstarter:
https://zoop.gg/c/draculathereturn
https://zoop.gg/c/thirtythree
https://zoop.gg/c/thewhiteravens
We hope all of this helps if you're a creator or publisher on the fence about bringing future projects our way. We're looking forward to having those conversations and being the solution for more and more of you! Please contact us at hello@wearezoop.com